Fancy seeing you here. Let's talk more about Nightmare Alley, shall we?  


Nightmare Alley is a Hamilton dream. This Oscar nominated neo-noir is the highly anticipated latest flick from director Guillermo del Toro. Many times in the past del Toro has expressed his love for this city, and we welcome his return. To get you better acquainted with the film, here is a brief summary: Set in a roadside carnival while New York is on the cusp of World War II, the story follows down-on-his-luck conman, Stanton Carlisle (Bradley Cooper), who becomes obsessed with the art of mentalism. With a rise and fall to power that could only be rivalled by Icarus himself, Carlisle takes the audience on a journey through the morally decayed world of a crooked carnival worker who sells people their fears back to them.  


The film feels damp, yet dazzling. Glossy, yet grimy. The contrasting world that it creates was made possible by a whole whack of local favourites. From the production design, to the costumes. Hamilton's handprint is deeply-seated in this picture. With Oscar season fast approaching, it is exciting to see some familiar settings on the global stage! Nightmare Alley has been nominated in four heavy hitting categories: Best Picture, Best Cinematography, Best Production Design, and Best Costume Design. All of which, coincidentally, were the highlights of my viewing experience. 


Now, step right up folks and take a look into what makes Nightmare Alley such a dark and twisted film, and see if we can answer the question "Is he man or beast"?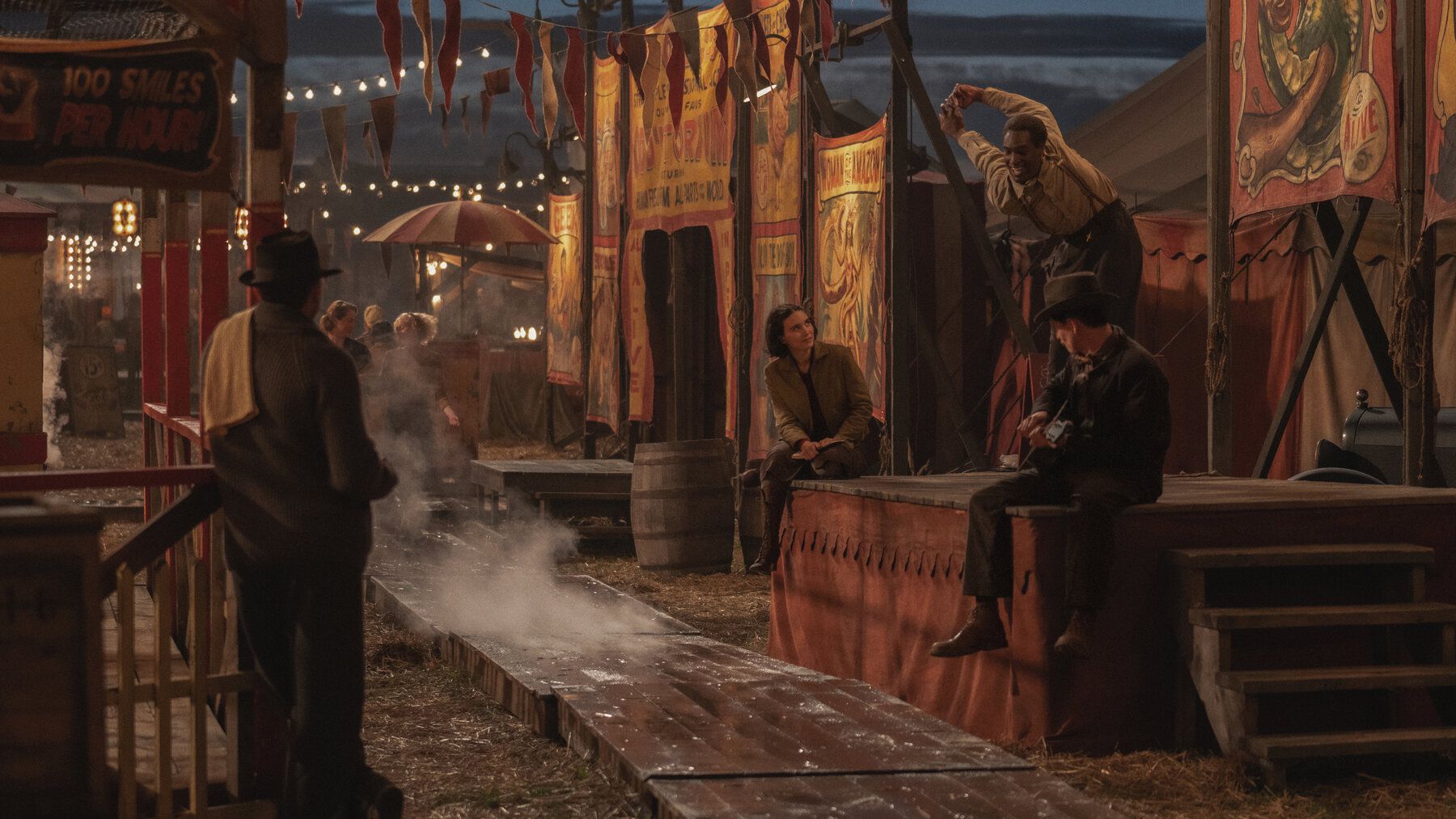 Hey, I Know That Place!
The production Design in Nightmare Alley is a clear highlight. The world that Production Designer, Tamara Deverell, and her team were able to create is utterly intoxicating. As I was watching the first Act of this film, one word came popping into my mind: Damp – this carnival is wet. It is constantly raining, and everything looks as though it would smell of mildew. Which is exactly what you want when visiting a carnival of con artists. The carnival sets are very impressive, the funhouse in particular. The reason for that is because nothing is digital, everything is real. Built entirely at the Markham Fairgrounds, the carnival looks as though it is a real living breathing space. In a time where filmmakers will CGI an entire character out of a movie, it is refreshing to have a film that dedicates the time to doing it right. Even the carnival signs that the folks use to advertise their booths look past their glory, in the best possible way. The hard work pays off, and the attention to detail from the art department is impeccable.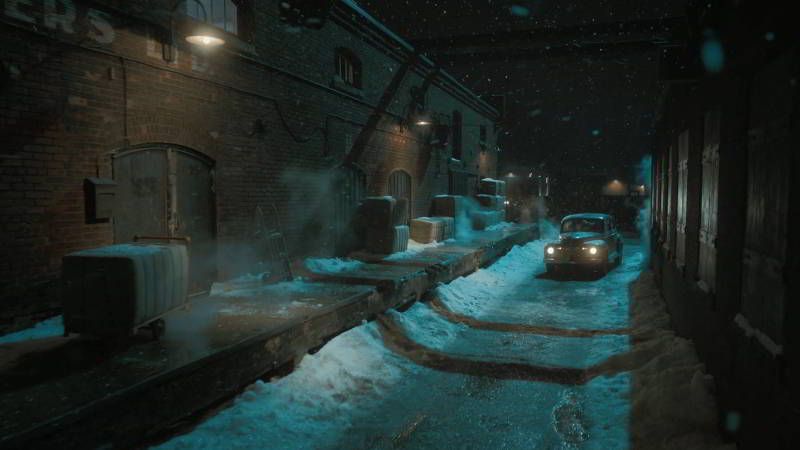 The keen eye of a Hamiltonian may recognize a location or two in Nightmare Alley. As I mentioned before, del Toro loves filming in Hamilton. Our friends over at the Cotton Factory make an appearance, having one of their exterior sets transformed into a dreary Salvation Army. The Cotton Factory was also used as an alleyway during the films climax where our main characters, Stan and Molly, escape from Grindle's garden. The Hamilton Cemetery and Rebecca Street are also featured locations in the film. Hamilton is an excellent choice to film this type of movie, if I do say so myself.  Nightmare Alley calls for a seedy feel and grittiness that certain parts of Hamilton do so well. I mean no offence by that. It's what all these productions come to town for. We have something that a lot of other sanitized cities don't have. It's unapologetically imperfect. There's a beauty in the grime, and with the right creative eye, it can be unleased for the world to see.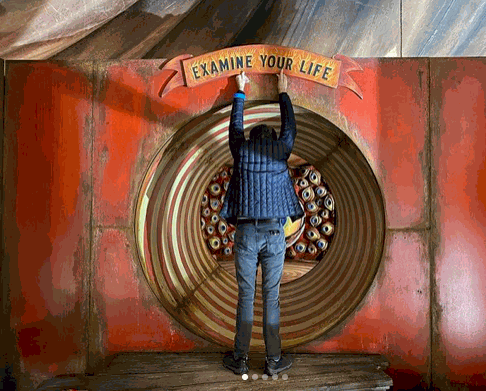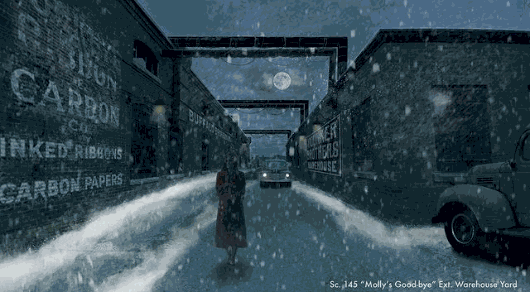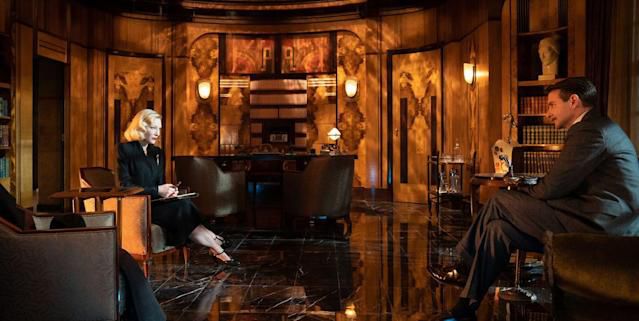 The art deco office sets feel grand and glossy, and reflects really well  the dark turn of events this tale takes. Dr. Liltith Ritter's (Cate Blanchett) office specifically looks amazing. Anyone who knows me, know that I'm an absolute sucker for the art deco period of architecture, so it was a real treat to see it captured so glamorously on screen. These grandiose office sets were built in studio (not ours, but maybe one day. Guillermo, call me), as with 80% of the other interior scenes. It allows for such a perfectly controlled environment, especially when you have so many moving parts and camera tricks.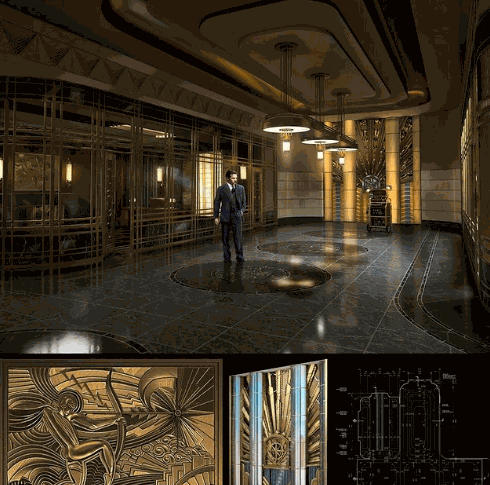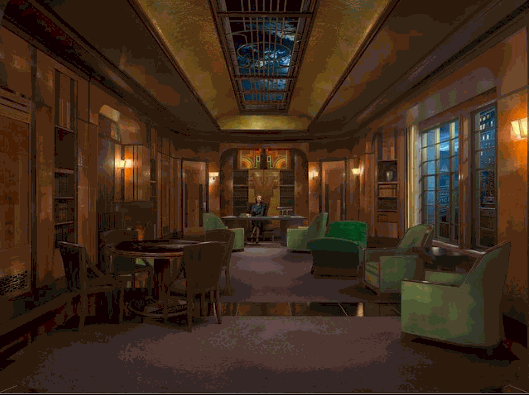 "Didn't You Notice My Clutch Was Heavy"    
Having been nominated for Best Costume Design, it is clear that the vintage feel the costume team were able to create was a hit! The costumes were circus-meets-glam-noir influenced, and were perfectly selected to show the motivations of each character. Rooney Mara's character, Molly, was dressed in all red to symbolize her vitality and nativity. Bradley Cooper's character goes through varying level of dress, which reflects his changing social status during his climb to power. All of the costumes for principle talent were to be custom made, so for inspiration Luis Sequeira, the Costume Designer for Nightmare Alley had popped into VintageSoulGeek. VSG is a local  favourite among thrifty glamour seekers, and designers to the stars. He was looking to see how garments at that time were made and used the vintage pieces in the shop as reference for period appropriate stitching, silhouetting, and fabric. And it shows, all of the costumes that were created transport you to 1939 New York.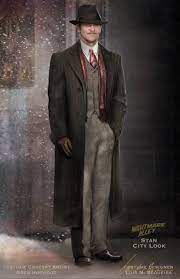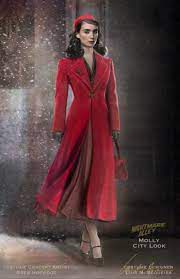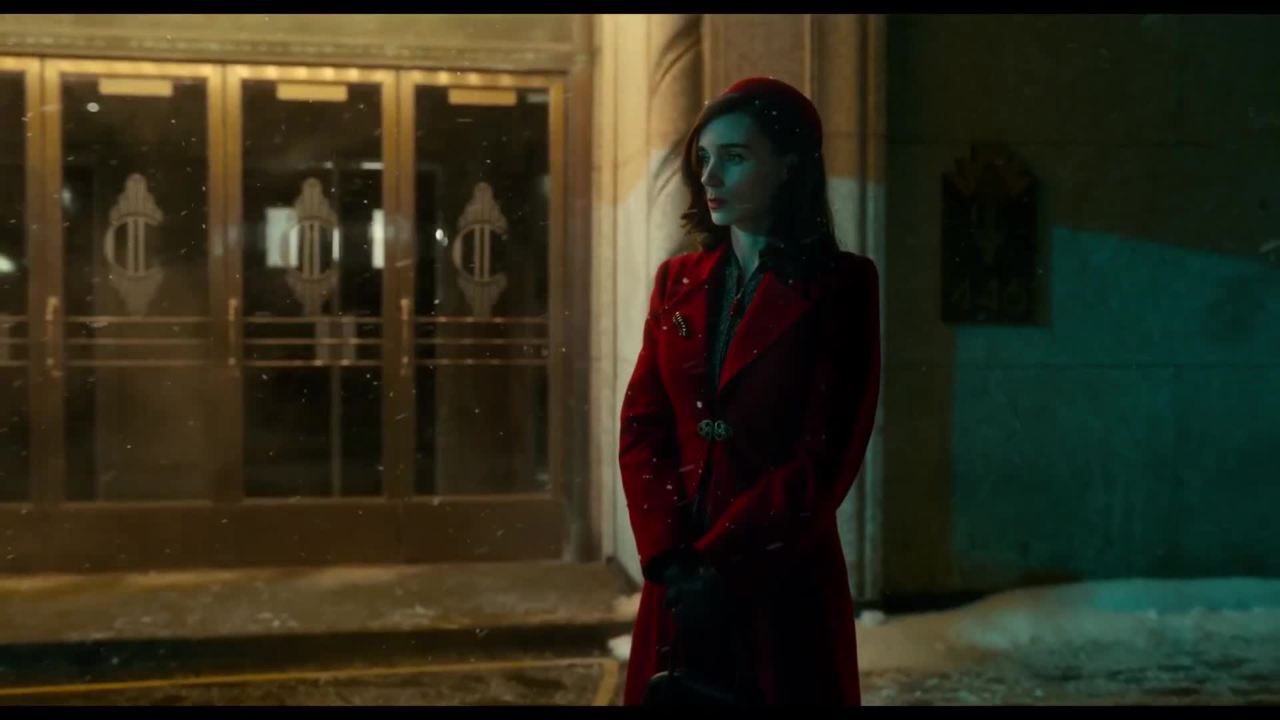 I had the pleasure of chatting with Connie, the fearless leader over at VintageSoulGeek, about the part they played in having del Toro's art deco dream come to life. This is the second film that Guillermo had turned to VSG for inspiration, having sourced from them for the Oscar Award winning film, Shape of Water. It came as a surprise to Connie and her team when she saw that one of her pieces played an integral role in the plot. They originally thought that they were just supplying the background actors in the New York city scenes with loads of period appropriate vintage accessories, such as scarves, hats, and jewelry, and "lots of white rhinestones". The motif was black and white when it came to the background actors' costumes. It's this level of detail that adds to the noir atmosphere. The gold bag that Cate Blanchett's character, femme fatale Dr. Lilith Ritter, taunts Carlisle with is a French art deco piece that was purchased from VSG, handpicked out of 5 other gold bags. This clutch propelled the plot forward, and is referenced back to in several scenes throughout the film. Needless to say, Connie was very excited about the feature, saying "it was hard to focus on the film when I was too busy keeping my eye out for other VSG pieces!".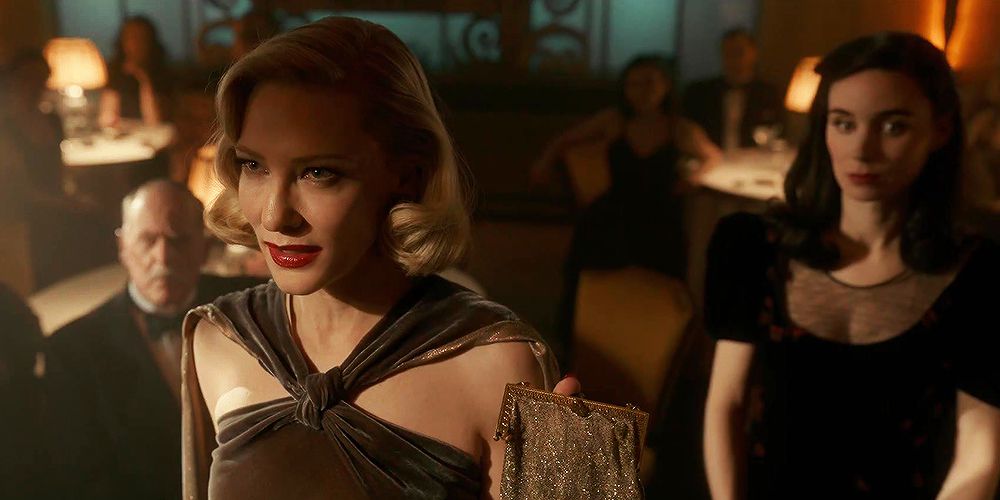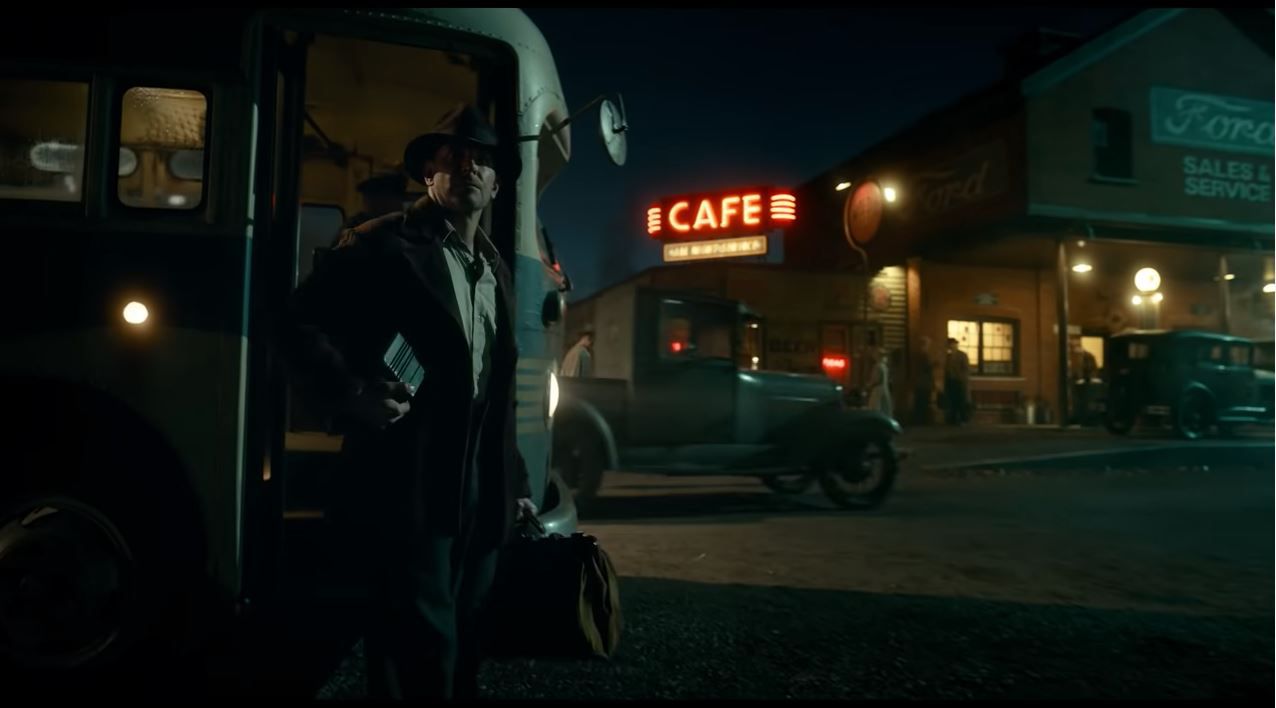 In A Hazy State of Mind
Let's talk about the cinematography of Nightmare Alley. It is absolutely stunning. I'm a big fan of the resurgence of film noir style. Seeing that the film takes place in the 1940s when this style was the most popular, the choice in genre seems fitting.  Fun fact: Nightmare Alley is a remake of a 1947 film of the same name. The original flick is a true film noir experience, with more shadows than light, a femme fatale, lots of cigarette smoking and double crossing. Many of the tropes that the genre is known for translates into this modern adaptation.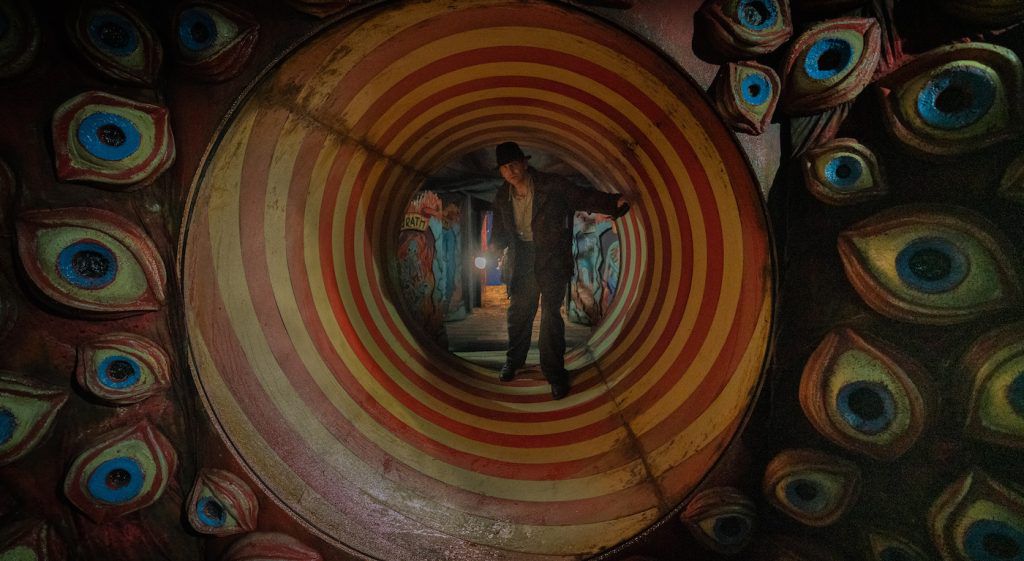 The lighting in particular grabbed my attention, because it is so intentional and atmospheric. There is a heavy layer of shadow that covers the characters on screen. At times, the actors are even used as the gaffer, with a single source light coming from them. This effect happens whenever Cate Blanchett lights up a cigarette or Bradley Cooper explores the carnival fun house with a flashlight. I adore source lighting, it's so creative and really pulls the audience into the world. The lighting used for Cate's character (our femme fatale) in general is fantastic, as they deliberately lit her like a classic movie star.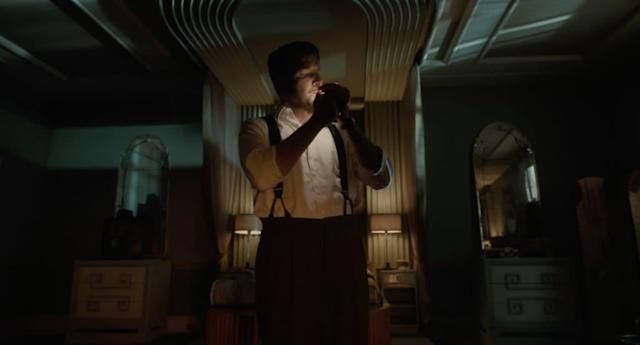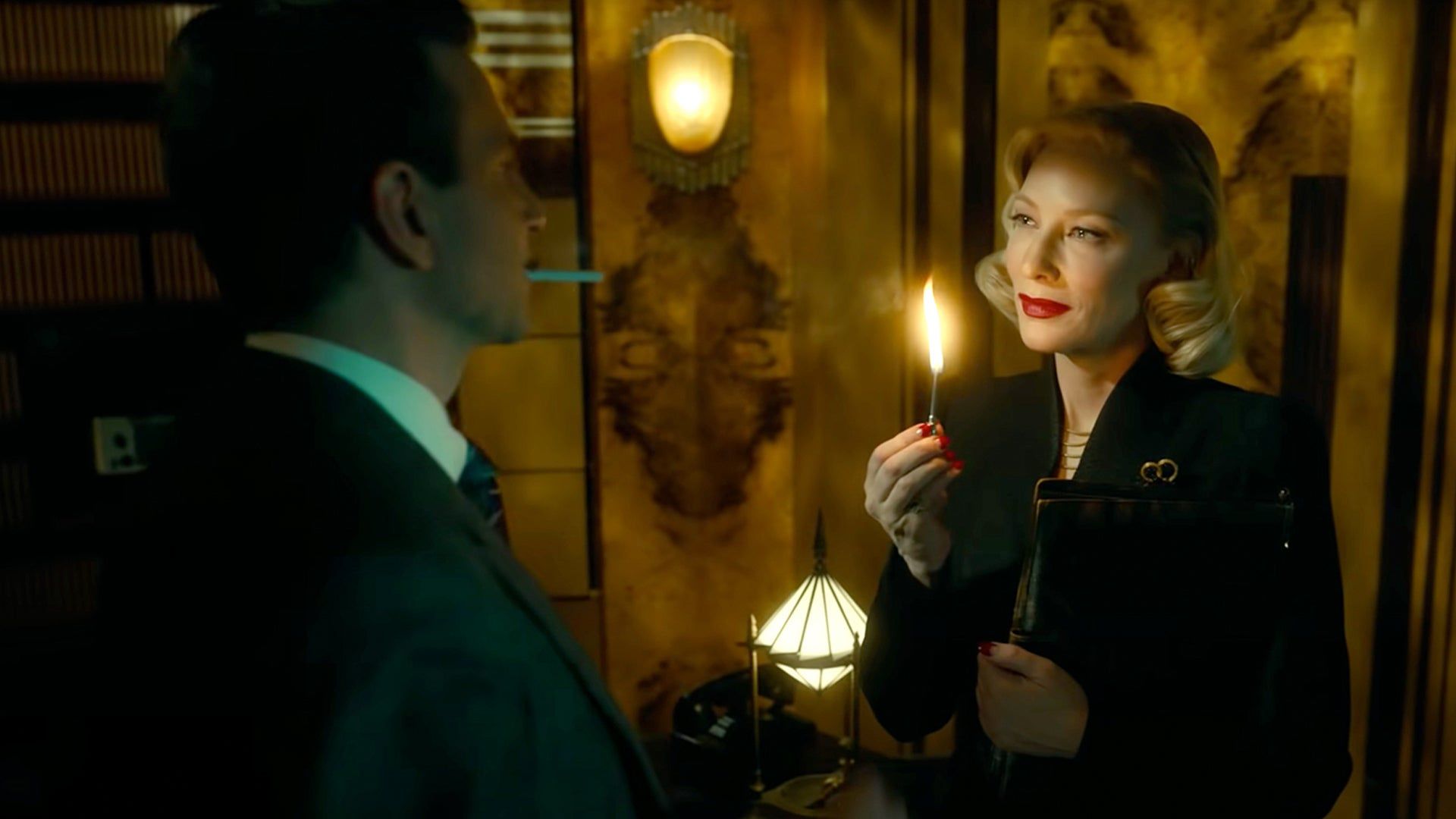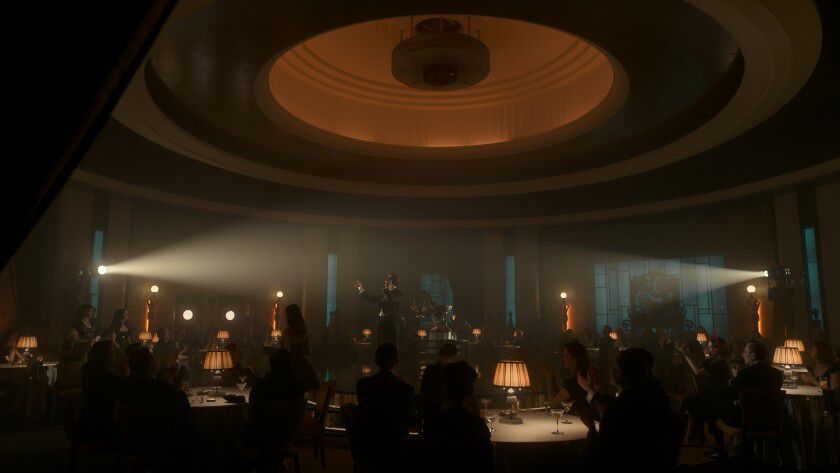 One thing this movie used was haze! That hazer machine was working overtime, because "Holy Haze Batman" was it ever smoky! As I mentioned before, a common trope of the film noir genre is having the characters chain smoke, so the haze lingered in the air every time someone lit up. It was very impactful in creating that dark atmosphere, especially in the Copa Room. All that haze creates a metaphor for the swirling vortex into the corrupt minds of the people we see on screen.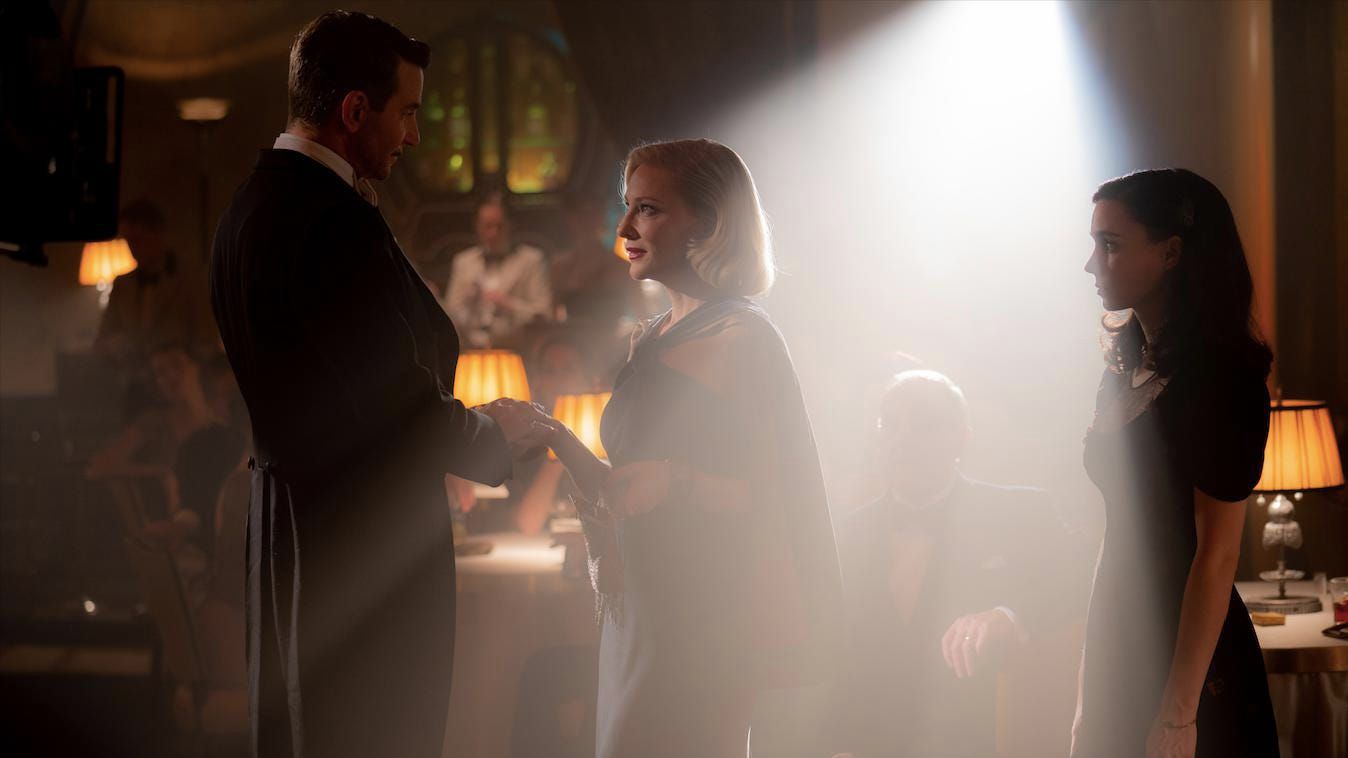 The Dafoe Effect
I just wanted to dedicate a bit of space to Willem Dafoe.
That's it. That's the segment.
His performance is so good in this film! Willem Dafoe gives us a terrific monologue where he tells Stan about how he suckers in drunks to become the circus Geek. It is so creepy and despicable, and is comparable to his mad keeper character in The Lighthouse (a fan favourite here at HFS). Honestly, every scene that Dafoe is in is elevated by his presence, and it was a real treat to watch on screen.  That character compliments the world that is created, and worth going to see just for that alone.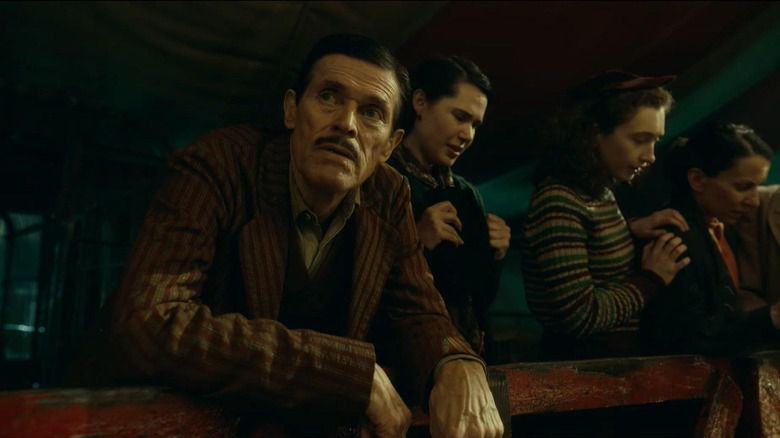 Wrapping it Up 
 Overall, I liked Nightmare Alley a lot. It's such a kick seeing  Hamilton getting a worldwide spotlight, and to see it be portrayed so elegantly. The resurgence of the film noir genre is exciting, and it's even more excited when local talent is helping create it.
 We at HFS rate Nightmare Alley a 5 / 5 Haze Machines. 
Or, to put it in laymen terms, a 10 / 10 Stars