Hamilton's Favourite Film Equipment Rental
You can now rent your film equipment in Hamilton!
"Amazing people and amazing service! If you are filming in Hamilton, I would highly recommend renting what you need from HFS!"
~ Claire Schembri Google Review

If you're filming in Hamilton, why get your film equipment in Toronto?
Save time, money, and headaches for your television or film production equipment rental.
Whether shooting in our studio or going out on location, you're going to love renting from Hamilton Film Studios! We pride ourselves on our selection and the quality of our production equipment.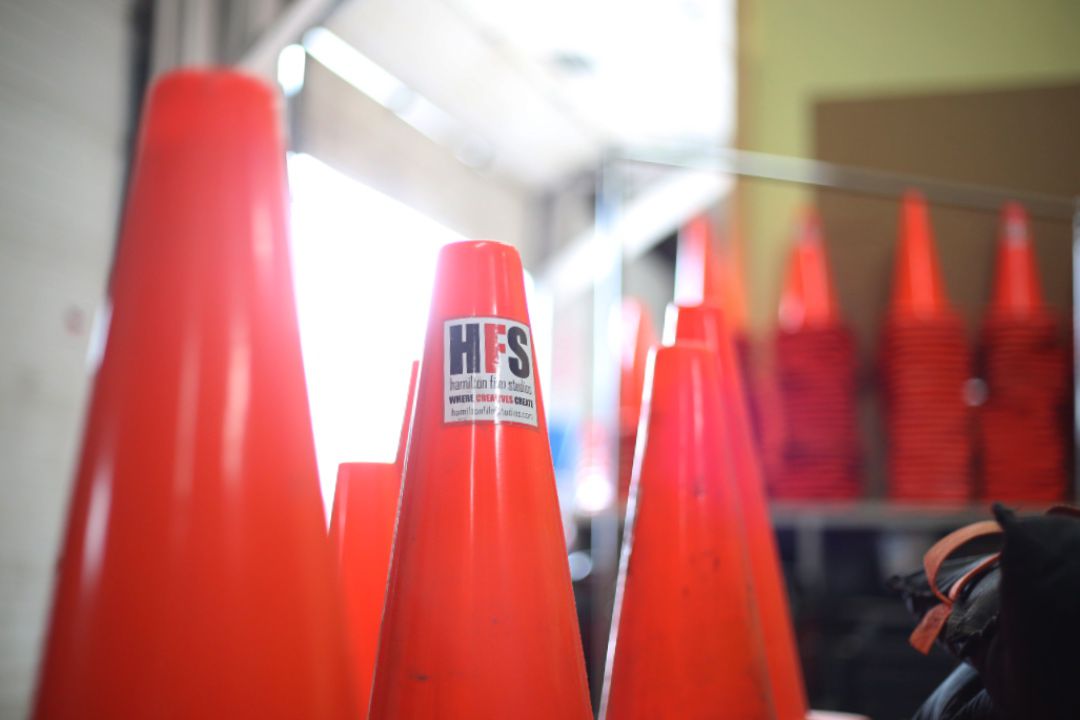 Take our quality locations equipment on the road with you! Choose one of our preset packages or we can put together a custom package to suit any budget.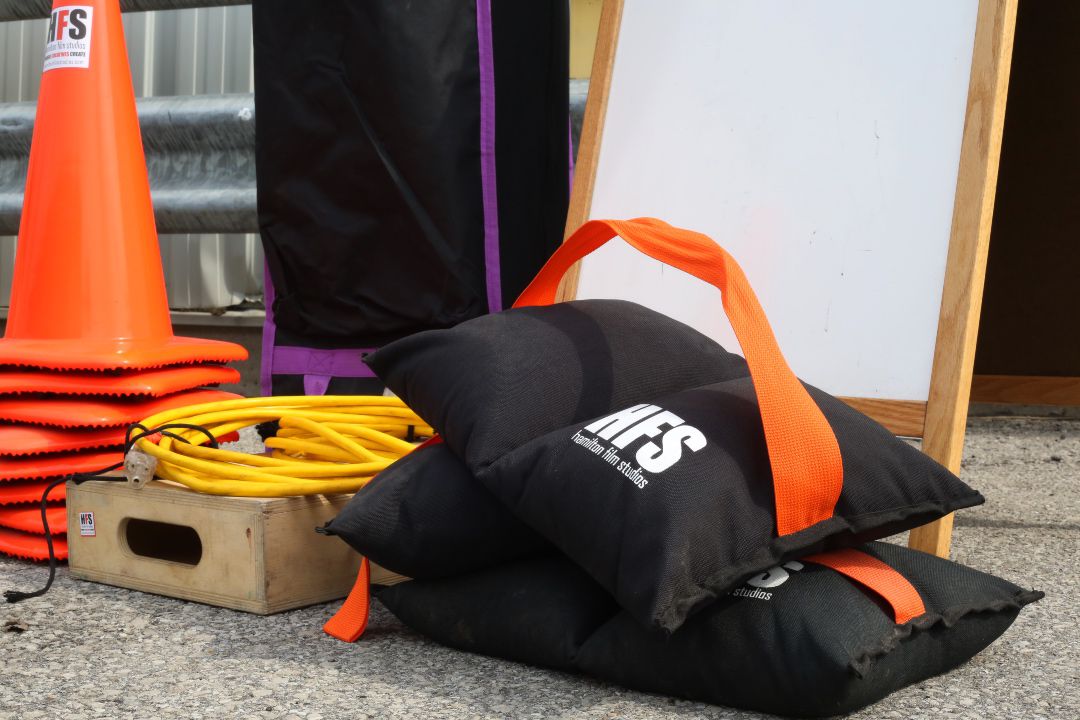 You'll love our high quality production equipment! Our inventory is growing steadily based on popular demand from our customers. Let us know what you need!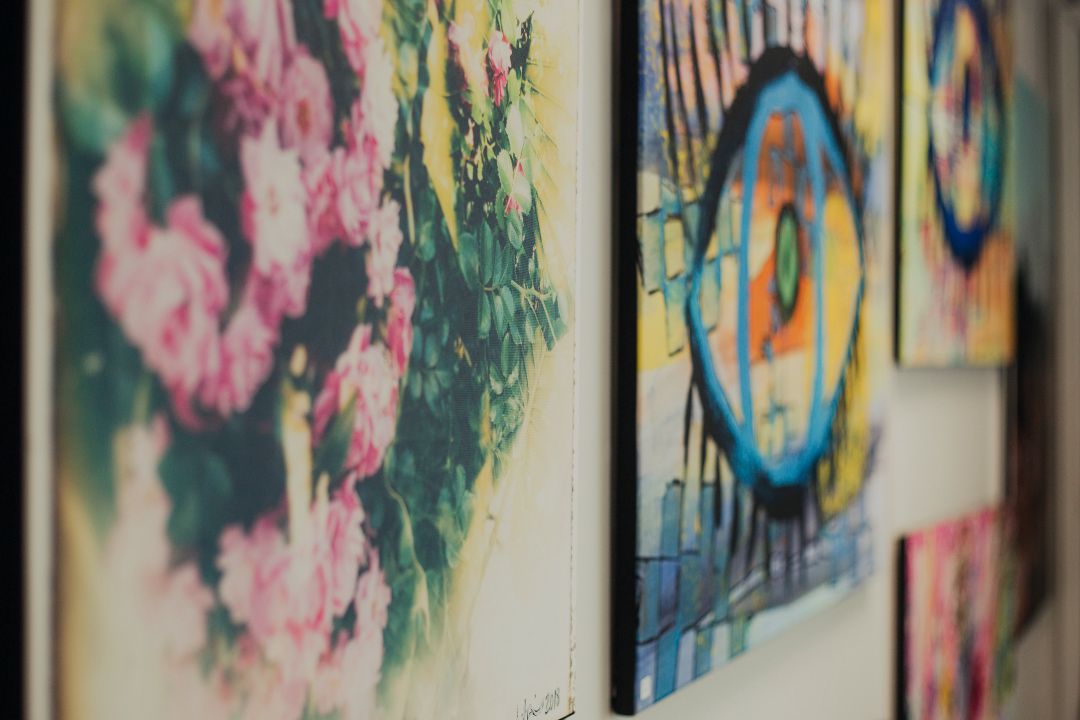 Our large selection of artwork in various styles and formats will help your art department transform any space to match your production's artistic direction.
Have some questions about our film equipment rentals?
Just get in touch — we'd love to chat! You can fill in the form below, use the live chat in the bottom right-hand corner of this website, call us at (289)768-7879, or email us at hfs@hamiltonfilmstudios.com.
Do you rent to small productions?
Absolutely! We love renting to small productions—our goal is to support creatives of all sizes and foster the rapidly growing film community in Hamilton.
We do our best to work with you to accommodate almost any size budget.
How do I get the gear? Do you deliver?
All of our gear is located at our location in Hamilton at 400 Wellington Street North. We have several loading bays for you to load into your trucks.
Delivery is available around the greater Toronto and Hamilton area for a fee. Please contact us to discuss your needs!
How much do your rentals cost?
All of our rental products are available to view on our online store. The Daily Rates listed there will be applied on a one, two, or three-day week depending on the length of your shoot, the quantity of products you are ordering, whether you are also shooting in our studio, etc.
Do I need insurance to rent from you?
Yes, regardless of what type of equipment or artwork you wish to rent, you will need to provide us with a Certificate of Insurance indicating that Hamilton Film Studios Inc. is a Loss Payee and an Additional Insured with respect to the operations of the Named Insured. If you are renting equipment only and not the studio, you will require Commercial General Liability of $1,000,000 at a minimum. The insurance policy must be an "All Risks" or "Broad Form" policy, and must be for Full Replacement Cost valuation.
Insurance can be very tricky! Please talk to us about it or your insurance broker.
Why do I need liability insurance when renting equipment?
It's weird, isn't it? But there's a simple answer: lawyers. If a member of the public trips over a traffic cone that we rented to you, that person's lawyer will sue the production, the locations manager, the PA who placed the cone, the city for allowing a shoot to occur, and anybody else within arm's length of the show, including whoever owns the traffic cone. That's us! So the Commercial General Liability insurance covers you and Hamilton Film Studios Inc. in the event of such an occurrence.
Who should I get insurance from?
Luckily, there are excellent production insurance providers around who are experienced at explaining all of the details and nuances of production insurance. Liability is especially vexing! If you're at a loss of where to start, check out Front Row Insurance, Arthur J Gallagher, and Marsh.

When can I pick up my gear and when do I need to have it back?
The Pickup and Return Dates/Times are shown on your Rental Slip and Rental Contract. Typically, the Pickup Date/Time is at 3pm the day before your first charged rental day (i.e. the day before your Rental Start Date on the contract) and the Return Date/Time is at 10am the day after your last charged rental day (i.e. the day after your Rental End Date on the contract).
Sometimes, we can accommodate early pickup times and late return times, but these must be previously arranged.
NOTE: If your Rental Start Date is a Monday, you can pickup on the previous Friday. Similarly, if your Rental End Date is a Friday, you can return on the next Monday.
What methods of payment do you accept?
We accept all methods of payment, including direct deposit, e-transfer, cheque, debit, or credit (a small 3% fee will be added for all credit card transactions—sorry!)