Bluestar ARRI Special Eyecushion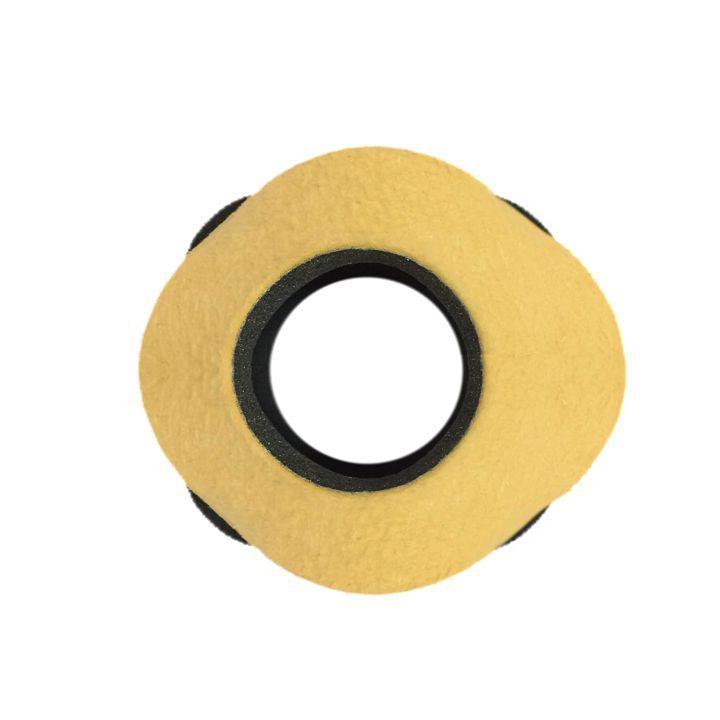 Bluestar ARRI Special Eyecushion
---
We love these Canadian-made eye cushions from Bluestar! Take it with you and use on many different cameras, or strap it to your forehead on Talk Like a Pirate Day ARRRRR!
Compatible with: ALEXA LF, ALEXA SXT W, ALEXA SXT EV, ALEXA SXT Plus and ALEXA SXT Studio, ALEXA Mini, ALEXA XT, ALEXA XT Plus, ALEXA XT M and ALEXA XT Studio, ALEXA, ALEXA Plus, ALEXA Plus 4:3, ALEXA M, ALEXA Studio, ALEXA HD and ALEXA HD Plus, Amira, Amira Advanced, Amira Premium, #ARRI , #Blackmagic, Jvc gy-hm250 4kcam camcorder and other similar eyecups.

Tip: When attaching this piece to your eyecup, stretch the backing wide open and fit over the eyecup; you don't need to pull the legs out of their holes to put it on.  However, if it's easier for you to pull out a leg or two, go right ahead.  

| | |
| --- | --- |
| Eyecushion Colour | Chamois , Ultrasuede Red , Ultrasuede Blue , Ultrasuede Grey , Ultrasuede Black , Fleece Red , Fleece Blue , Fleece Grey , Fleece Camo |