Coffee Maker / Coffee Urn - 30 cup - Kit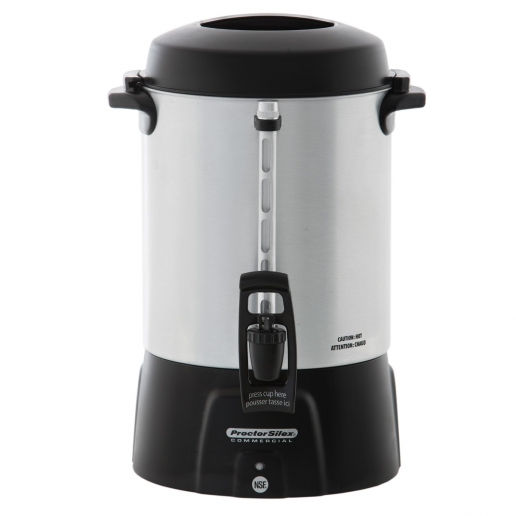 Coffee Maker / Coffee Urn - 30 cup - Kit
---
Use percolator coffee, or coffee labeled "For All Coffeemakers"
---
Rental price per week.
Please call or email for quote and availability.
Let us put together a complete, custom rental package for you!
Remember the coffee!

A Retrospective

"Remember the coffee!" ~ Robert Fawkes, Leader of The Decaffeinated (Hamilton, 2002)

Still echoing above the filming locations of Southern Ontario, this haunting battle cry of a small, determined production crew that swelled into an Ontario-wide movement the media dubbed The Decaffeinated is a chilling reminder to all productions to never again underestimate the depths to which a crew deprived of a steady stream of proper coffee can sink.
The Nescafe Instant Coffee riots of '02 remain a flashpoint of potential conflict that the film world will never forget... if we've learned our lessons.