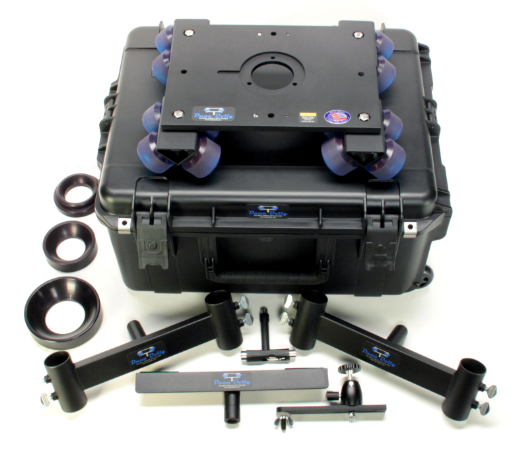 Dana Dolly Kit
---
Rental price per week.
Please call or email for quote and availability.
Let us put together a complete, custom rental package for you!
Dana Dolly Portable Dolly System

Designed for the times where you just want to do a little 6' to 8' dolly move without a lot of setup. The Dana Dolly is easy to set up, can be used with a variety of track options, and can be supported using standard junior stands, apple boxes, the ground -- whatever the shot requires.
Whether you're an established professional or just getting started, the Dana Dolly is a great solution for adding production value to your shoot. Designed to be flexible, affordable, and easy to set up. Designed by a key grip with over 20 years' experience in all types of production, the design is both simple and practical. The Mitchell Mount can take all types of camera heads with available adapters. The sixteen- wheel design with floating trucks provides a smooth glide.