Deluxe First Aid Kit - Up to 199 People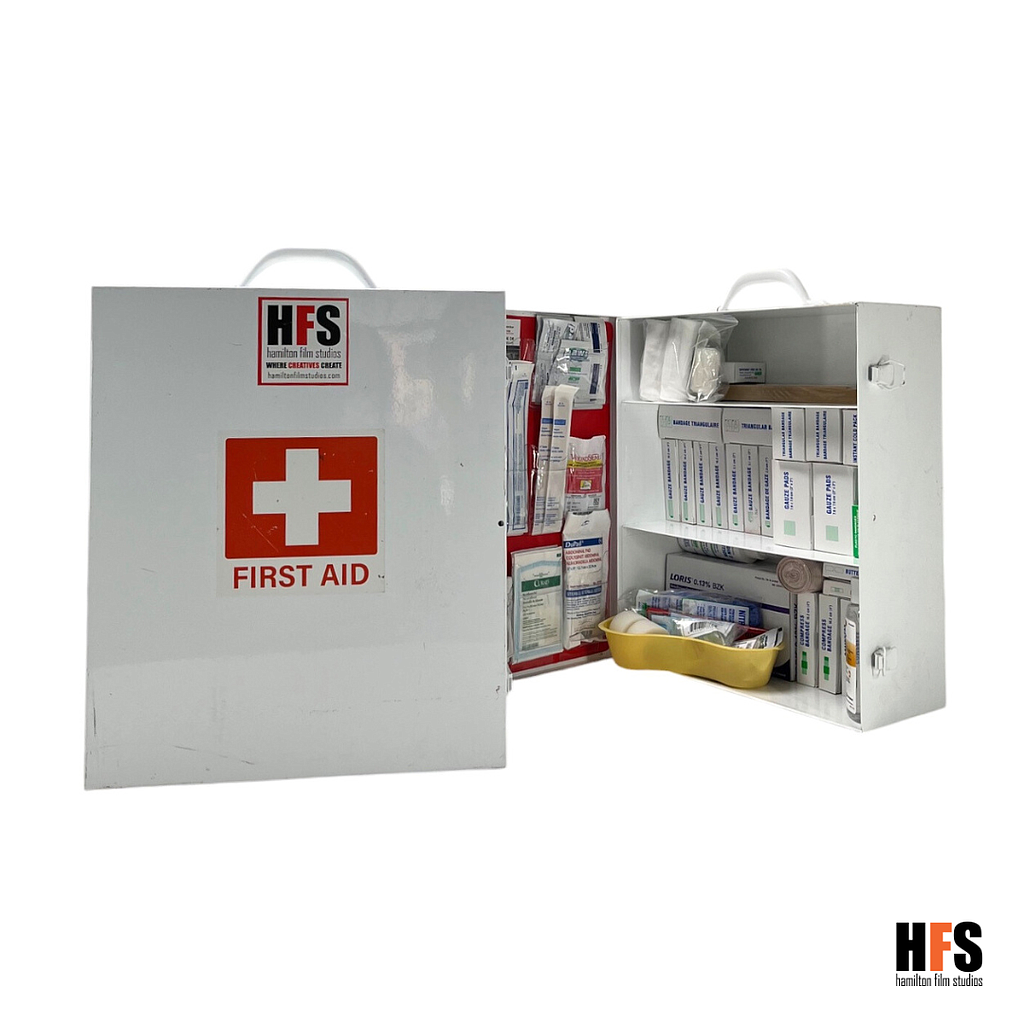 Deluxe First Aid Kit - Up to 199 People
---
$25 Usage Fee + Restocking
---
Rental price per week.
Please call or email for quote and availability.
Let us put together a complete, custom rental package for you!
Show the crew you care about the first 199 of them. This Deluxe First Aid Kit contains a full assortment of products for treating common, uncommon, and questionable workplace injuries, and exceeds Ontario Occupational Health and Safety regulations. Hopefully you won't need to open this kit, but if you do a fee of $25 applies plus the cost of replacement supplies. A kit that has been exposed to blood or other bodily fluids will need to be replaced, plus eww!