Double-Sided Tape - Cloth - 2in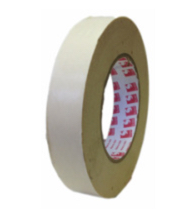 Double-Sided Tape - Cloth - 2in
---
---
Fill your cart then pay online or in-store!
(instructions provided during checkout)
Pickup in as little as 2 hours.
Scapa 174 is a double sided tape based on a woven cotton cloth coated on both sides with an aggressive,
natural rubber based adhesive system. The product is supplied on an easy‐release liner
.