Filmsticks Hex Key Allen Wrench - Metric - 9-Pack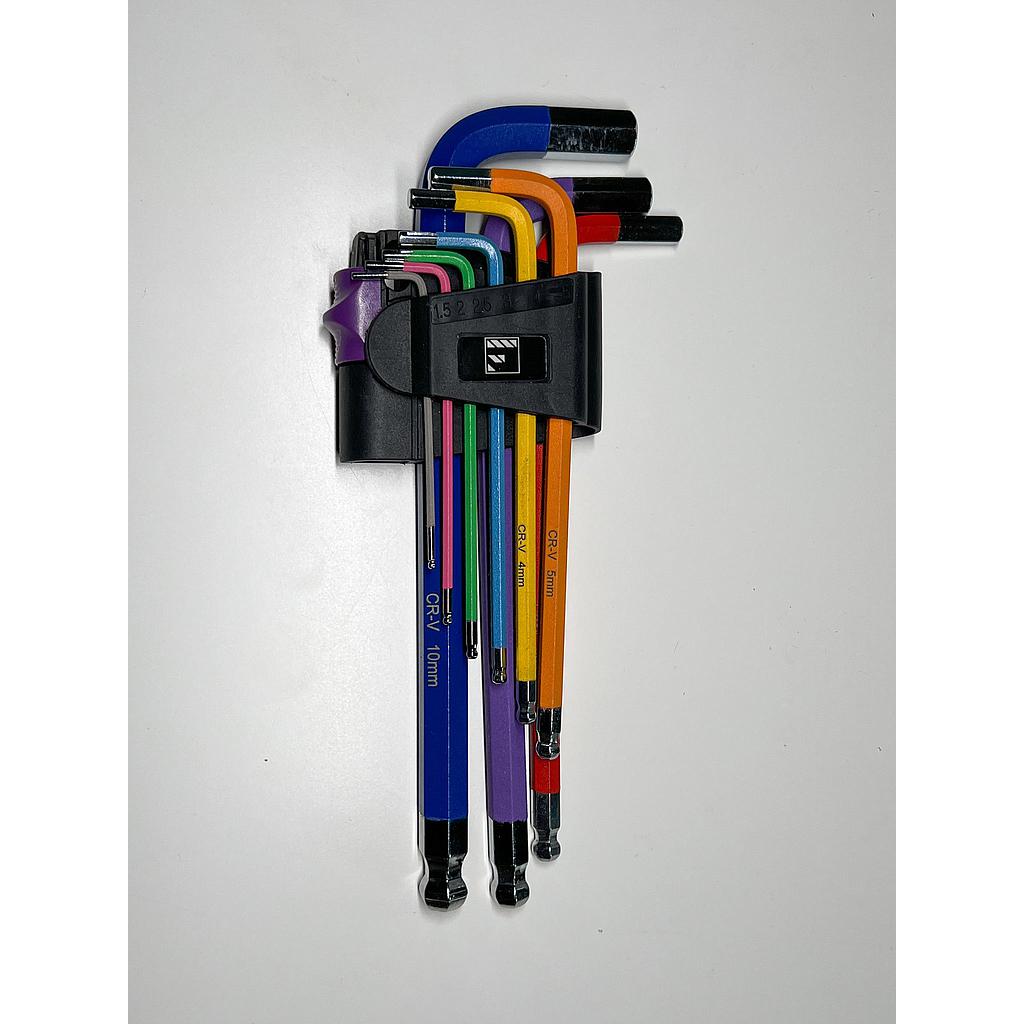 Filmsticks Hex Key Allen Wrench - Metric - 9-Pack
---
---
This 9 pc hexagonal Allen key set features a non-slip grip coating that helps maintain a strong grip when loosening bolts and reduces the potential for rust.
In addition to the short arm, a hexagonal ballpoint can be found on the long arm which helps you reach off angle screws - handy in confined spaces.
The non-slip colour-coded coating helps with organizing and identifying which Allen key you need to use for a project.
Hex head sizes available in this set are 1.5mm, 2.0mm, 2.5mm, 3.0mm, 4.0mm, 5.0mm, 6.0mm, 8.0mm and 10mm.
The hex key holder features a hoop to attach either a large key ring or carabiner clip so you never lose your set. The holder also folds in half making it easy to store and travel with.
Tool Specifications:
1.5mm: 65mmx17mm
2.0mm: 76mmx18mm
2.5mm: 84mmx20mm
3.0mm: 94mmx23mm
4.0mm: 108mmx25mm
5.0mm: 120mmx31mm
6.0mm: 139mmx33mm
8.0mm: 162mmx42mm
10mm: 178mmx50mm
The Allen Keys are made from CRV Chrome Vanadium Steel and come in different colors for each Allen key.
Examples of what you might want to use hex Allen keys for include video cameras plates, tightening tripod legs and furniture assembly.