Filmsticks Refillable Dry Erase Marker - Black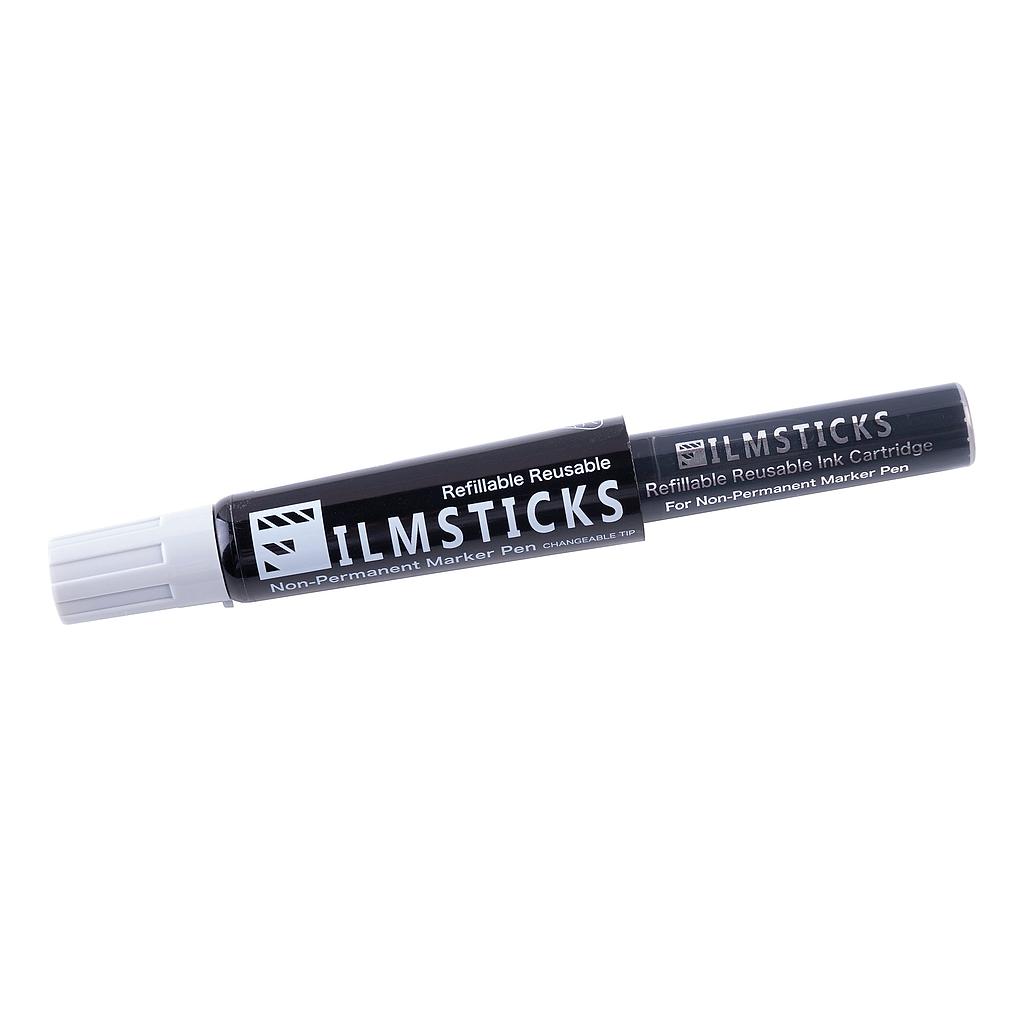 Filmsticks Refillable Dry Erase Marker - Black
---
Introducing the best marker pen for use with Filmsticks Clapperboards. 
These pens are reusable by replacing the ink cartridges which saves on disposing of your pen after use. You can also replace the chisel tips when they begin to wear down.
Conscious of their efforts when it comes to manufacturing more sustainable products, Filmsticks non-permanent marker pens are re-useable, meaning you don't have to throw them away, filling the earth with unnecessary waste! 
Not only can you use our marker pen for your clapperboard, but you can also use it as a multi-purpose regular whiteboard pen for classes or around the office during your meetings or presentations.