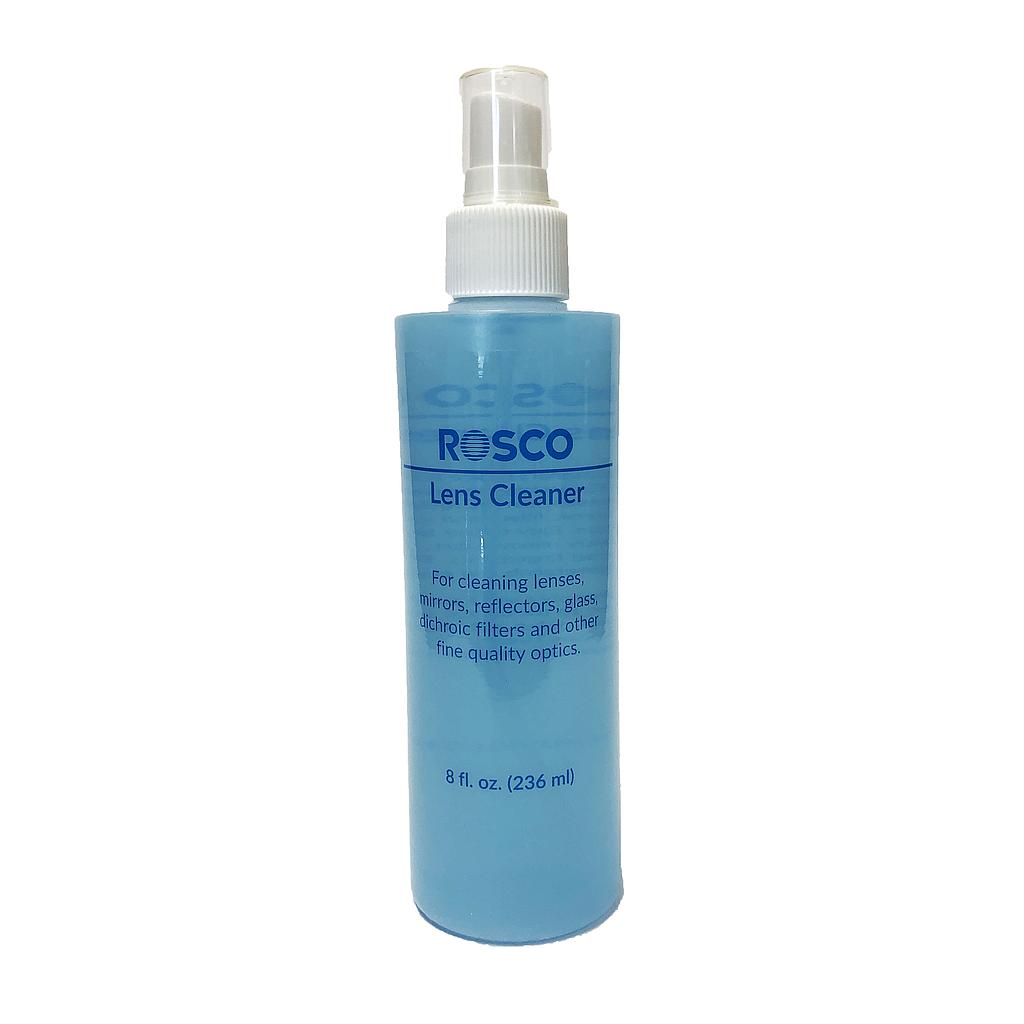 Rosco Lens Cleaner - 8oz
---
Fill your cart then pay online or in-store!
(instructions provided during checkout)
Pickup in as little as 2 hours.
Rosco Lens Cleaner has been the choice of professional cameramen and cinematographers for over 50 years. Its unique formulation is especially designed for cleaning glass lenses, mirrors, dichroic filters, and other fine quality glass optics. It is easy-to-use and fast drying. It quickly removes dirt, residue, smudges and fingerprints. Free of ammonia, detergents and glycerin, it leaves no streaks or residue.
This is a nice sized spray bottle that will last you a while, unless you're NASA and you've got a bajillion 3-foot wide telescope lenses to clean. Hmmmm... actually, if you know the purchasing agent at NASA, please send them a link to this page.