Fire Extinguisher CO2 - 5Lbs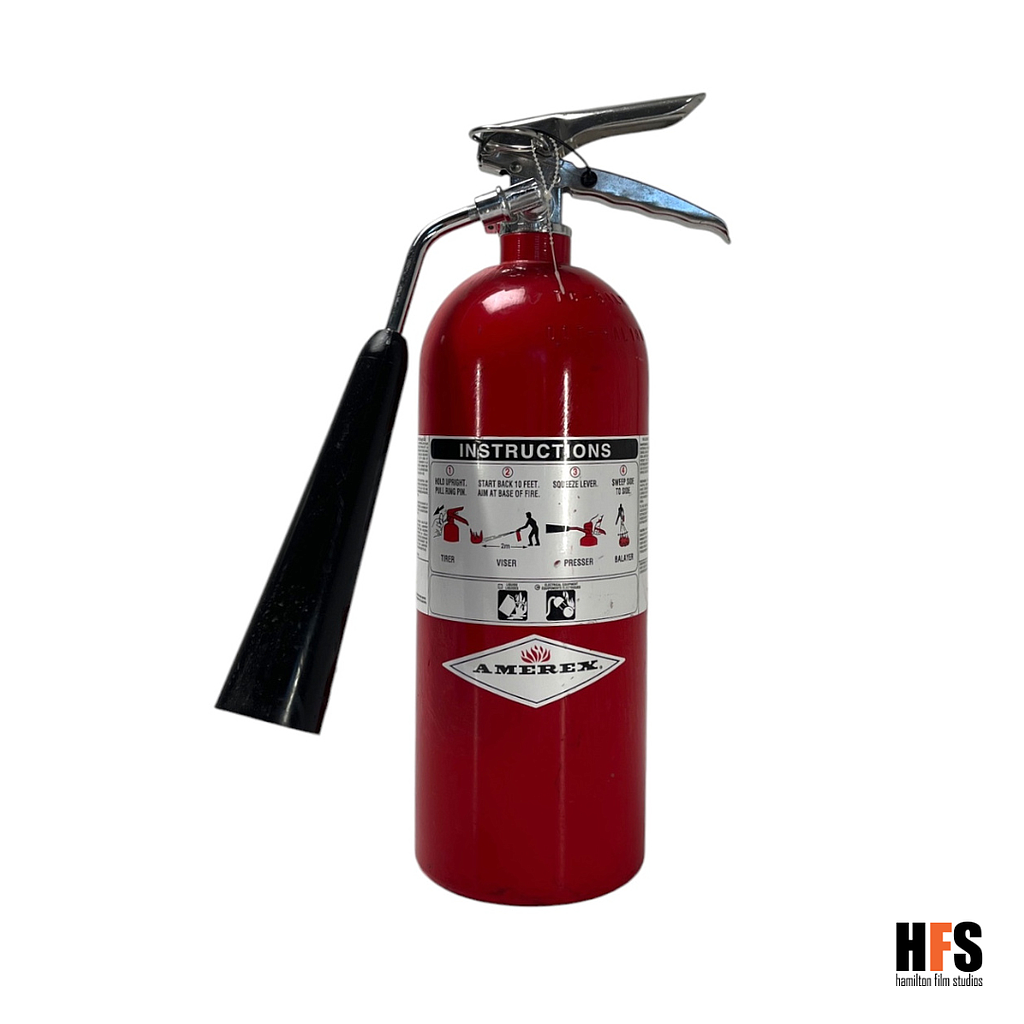 Fire Extinguisher CO2 - 5Lbs
---
Please return full, and with inspection tag and seal intact to avoid $45 refill/recertification fee.
---
Rental price per day.
Please call or email for quote and availability.
Let us put together a complete, custom rental package for you!
Charged and inspected and ready for use! Well, I mean, try NOT to use it because you have to recharge it afterwards or there's a fee. But land sakes don't let that enter your mind if you got a fire! Pull the pin whaddya waiting for stop reading this!
CO2 extinguishers are most often used in the film industry for fires involving live electrical equipment (Class C). We also have ABC fire extinguishers.